Air Conditioning Re-gas
Terms apply
from £40
Keep Cool this Summer
Air Conditioning Re-Gas No Booking Needed Just Turn Up, While You Wait Service (R134A)
What our Car Air Conditioning Service Includes
1. Removal of old gas
2. System vacuumed and checked for leaks
3. Oil and dye added to system
4. New gas added and temperature checked
New gas Air con regas (1234YF) From £99.00
Book Today
★★★★★

based on

8

reviews.
Overall rating:
Air Conditioning Re-gas in South Knighton from just £40 for (for r134a)
T&C apply as not all vehicles are the same
Car Air Conditioning Servicing South Knighton offer an outstanding service on Air Conditioning Re-gas in South Knighton and Car Air Conditioning Repairs for all makes and models.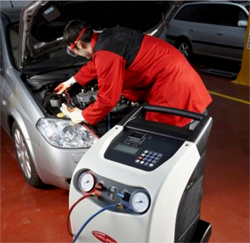 Air Conditioning Re-gas in South Knighton prices Are affordable and Car Repairs Devon don't compromise on any parts used, we have a great team of qualified mechanics for all your car repairs.
What our Car Air Conditioning service includes
1. Removal of old gas
2. System vacuumed and checked for leaks
3. Oil and dye added to system
4. New gas added and temperature checked
Air Conditioning Re-gas in South Knighton can save you up to 30% from Main Dealer Prices and we will never undertake any extra work without your agreement first, so the price quoted is the price that you will pay.
Air Conditioning Re-gas in South Knighton are situated at Longcombe Cross Totnes and our mission is to carry out all Air Con Repairs to your satisfaction so you will return to us in the future as well as recommending us to family and friends.
If you would like to Book your Car Air Conditioning service, either fill out the short form with your details and we will be back shortly
Or Call our helpful team in South Knighton Today on 01803 862152

Air Conditioning Re-gas in South Knighton can carry out all Car Repairs to all Makes & Models.
Car Air Conditioning Recharge located in at our Garage.
We will stamp your log book or digital service history.
12 Months Parts & Labour Guarantee on all Car Servicing.
No Additional Work carried out without Your Agreement.
Your Manufactures Warranty will be protected.
Car Air Conditioning Repairs.
Ask about our Free Clutch & Brake Checks.
More about your Car Air Conditioning service
These systems should be used on both hot and cold days in order to cool, heat and dry the air. You should always be aware that parts of your air conditioning system need regular attention to make sure it is performing efficiently, properly and healthily for the car's occupants. Car manufacturer's for this reason recommend that if your car is more than two years old it will require a recharge of the gases. The system will also need servicing and cleaning.
90% of all new cars have air conditioning. Make sure you have it serviced regularly. Otherwise, it could break down, consume more fuel or lead to uncomfortable smells in the car.
An air conditioning service is not included in your cars normal service schedule so can be easily forgotten about, so if your car is older than 2 years old or maybe you have never had the air conditioning serviced now is a great time to get it serviced.
Why should I use air conditioning in the winter?
Two reasons. First, you save time in the morning as it will quickly demist your windscreen. Secondly, regularly turning it on for about 10 minutes, will guarantee the long life of the system.
What can I do myself to protect the air conditioning system?
The best thing you can do to help your air conditioning system, is to respect check-up times.
In order to avoid fungi or bacteria, we advise you to turn off the air conditioning about five minutes before stopping your car. Leave the ventilator turned on. As a result, the evaporator will be completely dry, making it unattractive for fungi and bacteria.
Call us now to book your air conditioning recharge.